Event-zone
three halls for your events
Fabrika.space offers 3 conference halls for various events.
Conference halls are located on the second and third floor of Fabrika.space, in the building of a former factory. High ceilings, elements of industrial design, lots of light and excellent acoustics make Fabrika.space conference halls perfect for events for 50-550 people.
Each conference hall is equipped with lounge chairs, modern multimedia equipment and ventilation system, and strong Wi-Fi connection.
We have installed Panasonic projectors with an ability to play back high-resolution images and videos (up to 1024x768px).
Fabrika.space provides full technical support, all you need is a laptop and the material for the presentation. We also undertake the organization of coffee breaks, lunches and a video recording of your event, sound setting, lights and equipment.
Green Hall
up to 50 seats
on second floor

Blue Hall
up to 120 seats
on the second floor

Gray hall
up to 500 seats
on the thrid floor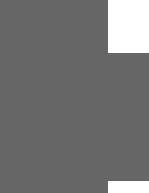 Services

Free
high-quality
Wi-Fi

Multimedia Projectors

Microphones
and audio systems

Coffee breaks
and lunches

Whiteboards
Gray Hall: is the best choice for conferences, seminars, forums and other types of big public events. About 500 people can accommodate in the Red Hall on comfortable chairs.
Red Hall is equipped with an amplifier and 8 powerful speakers which allows to hold even an acoustic concert. The arrangement of sound equipment makes it possible to get the perfect audibility in every part of the Hall.
Location of Panasonic projector allows your guests to see the image in details from every corner. You can hold an event and carry out your presentation or video even in the sunniest day thanks to dense blinds and high contrast ratio of the projector.
Lobby of the third floor has am exhibition space with exhibits gallery suspension system, which is 28m long, lit by powerful LED lamps.
Blue Hall: is located on the second floor, too. It is perfect for meetups, discussional and professional meetings with up to 150 people.
It is equipped with stereo amplifier and 4 speakers. Comparing to the Red Hall the Blue Hall space has smaller distance between the screen and the projector which is great for screening high-quality presentations.
Green Hall: is located on the second floor and can comfortably accommodate up to 50 people. We recommend to use it for press-conferences, workshops and educational meetings.
Stereo amplifier with 2 speakers provides good sound coverage for the Green Hall and the projector has the same features as in Blue and Gray Halls, despite the smaller space.
pricing
Green hall
50 seats
| | | |
| --- | --- | --- |
| 1 hour | — | 450 uah |
| 1 day | — | 4 500 uah |
Blue hall
120 seats
| | | |
| --- | --- | --- |
| 1 hour | — | 800 uah |
| 1 day | — | 8 000 uah |
Gray hall
500 seats
| | | |
| --- | --- | --- |
| 1 hour | — | 1 800 uah |
| 10 hours | — | 18 000 uah |
You may request for additional information: +38(068)100-11-44 and info@fabrika.space
Plans and photos
Gray hall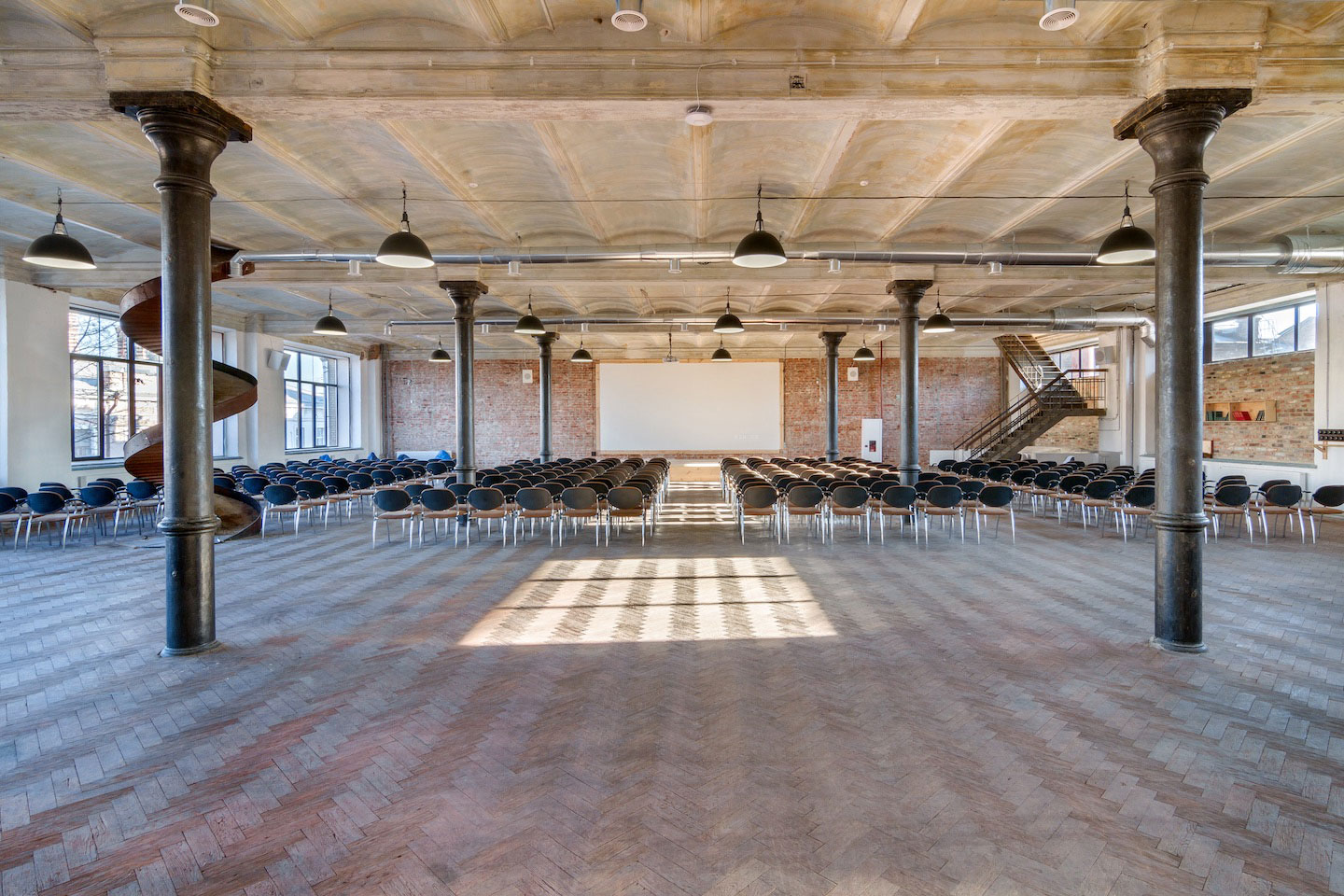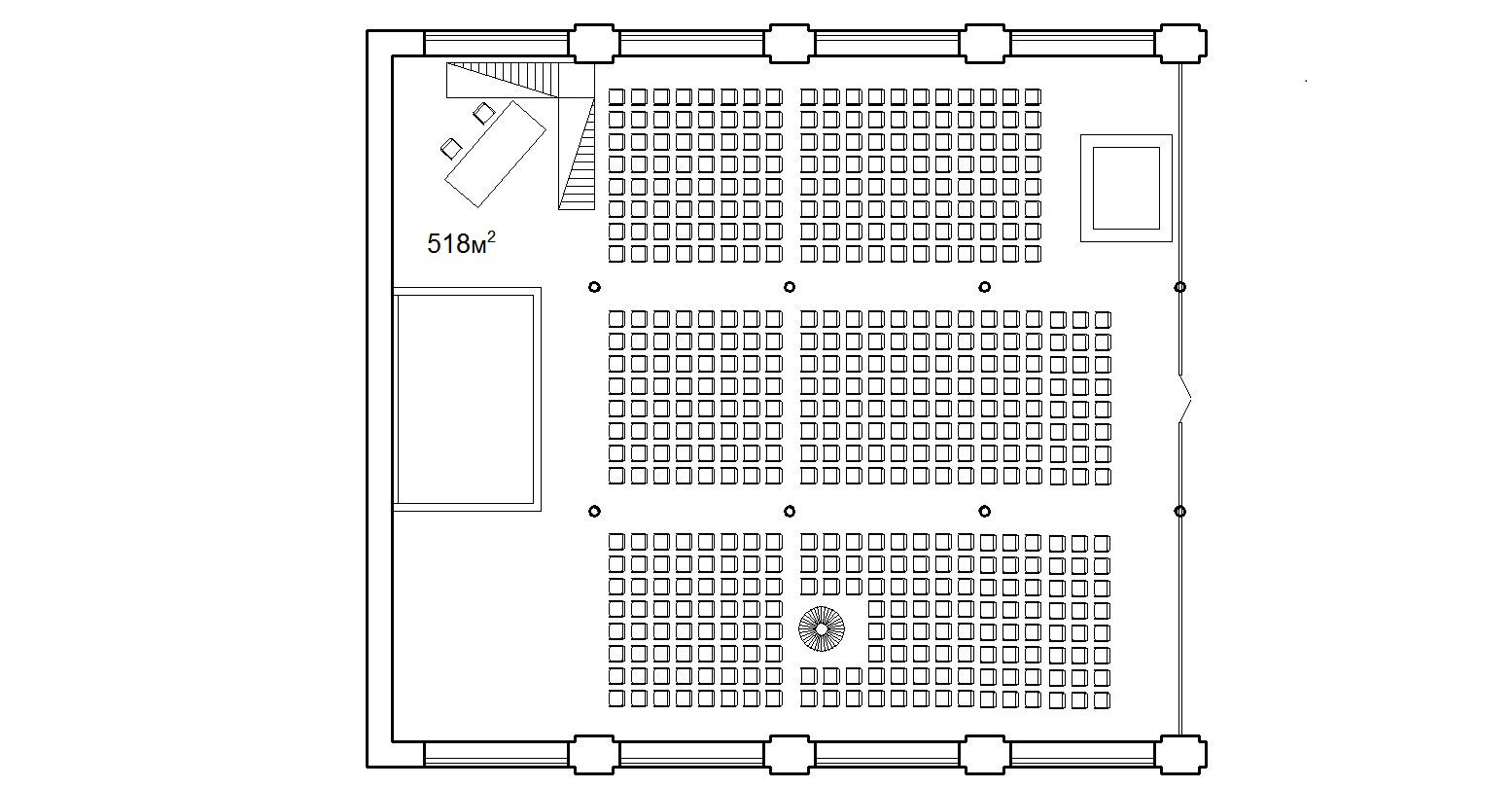 Blue hall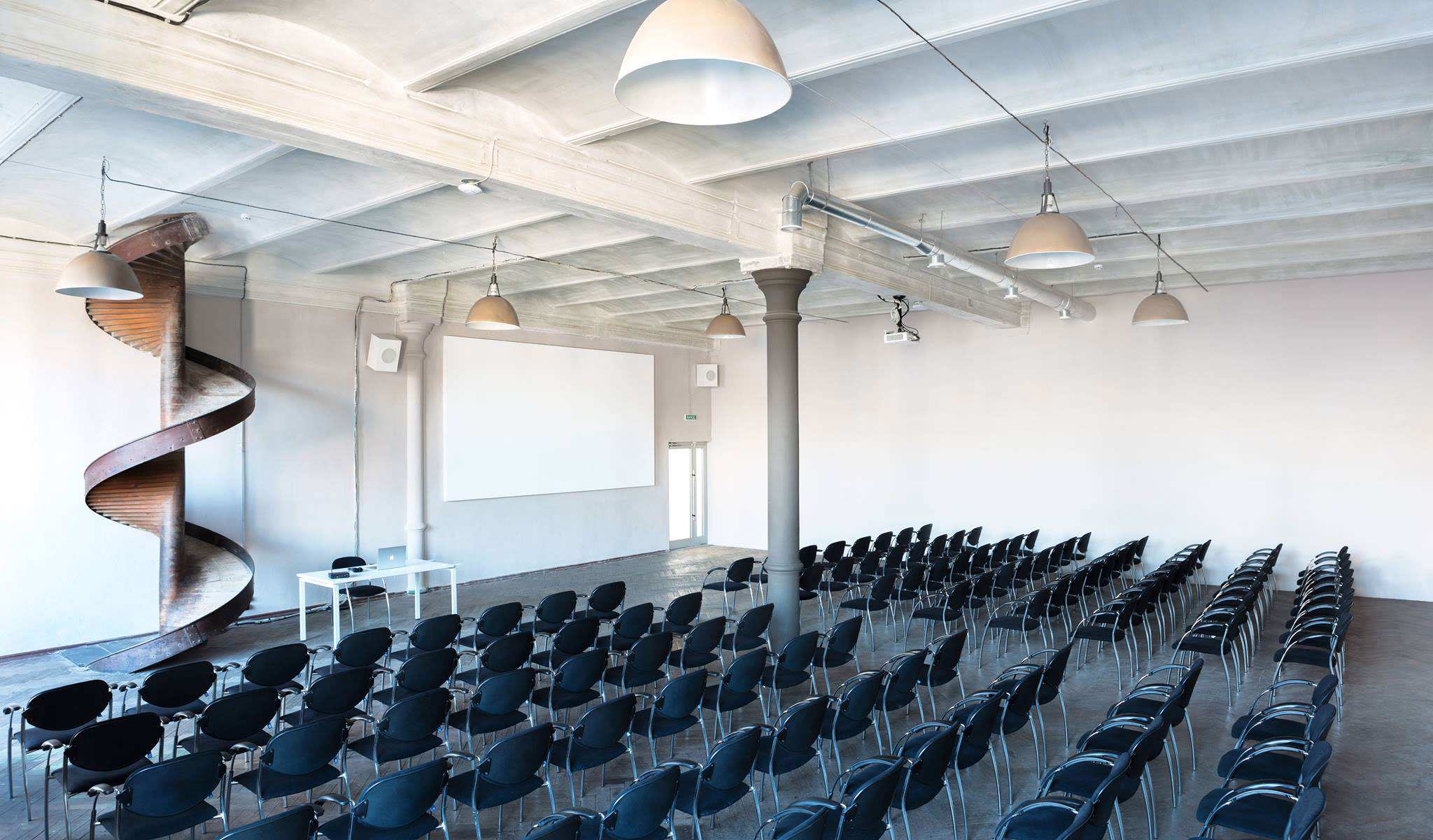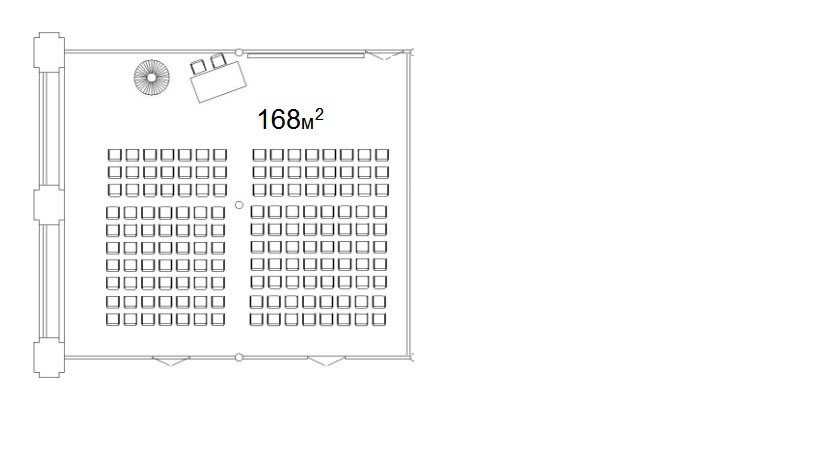 Green hall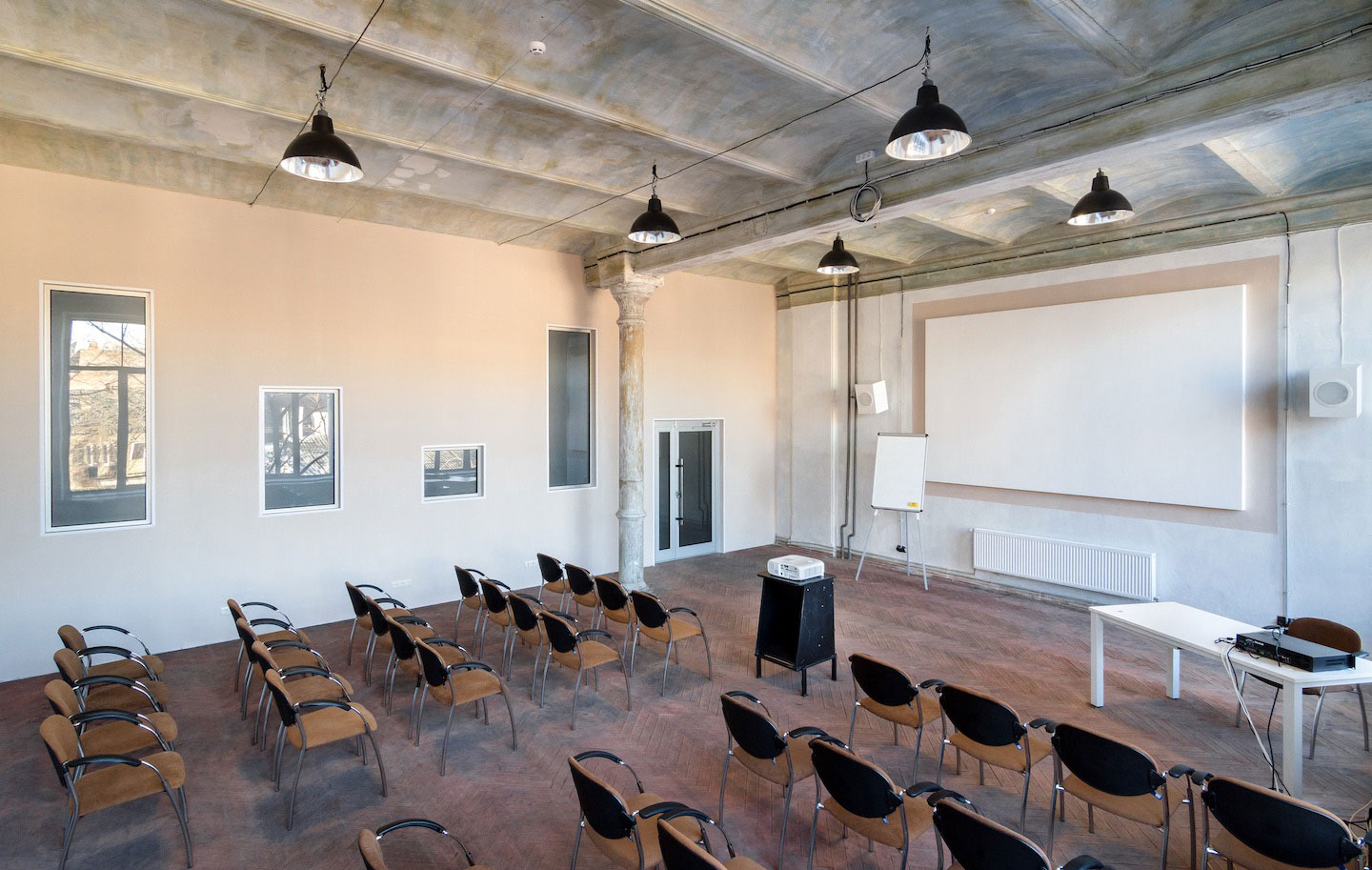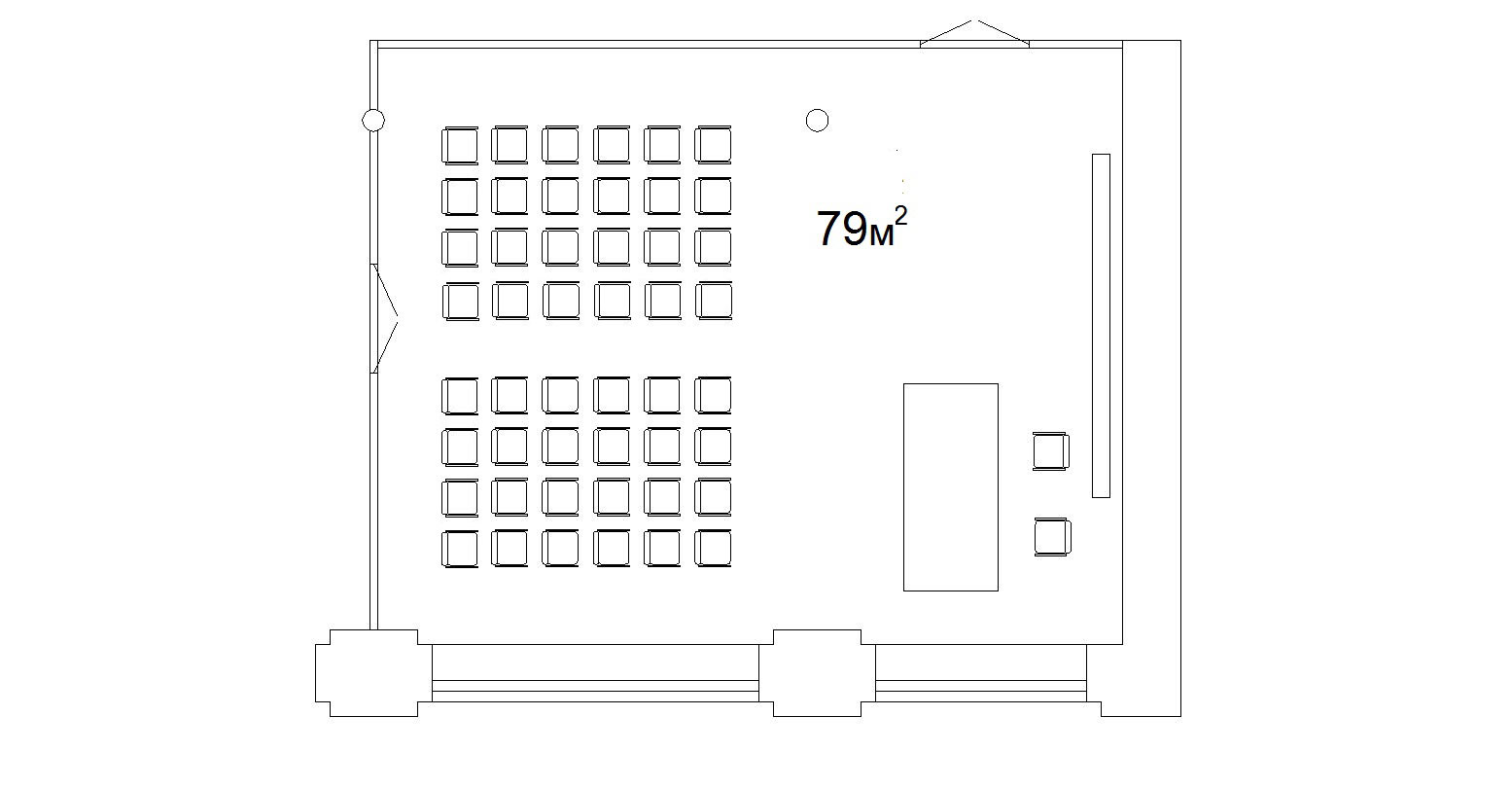 Our partners