Buddhism in the modern world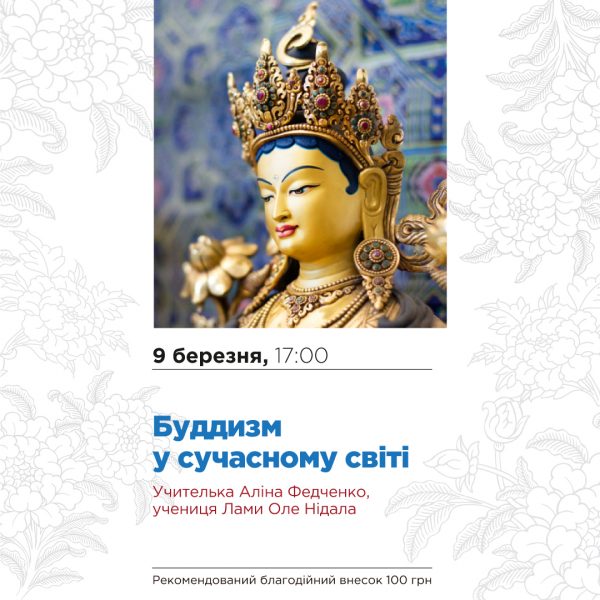 Buddhism, like a diamond, acquires the color of the surface on which it lies, but invariably remains as precious.
Such an allegory is used by European Lama Ole Nydahl, who explains how Vajrayana methods help the cultural and personal qualities of individual countries shine through with a variety of colors.
What features the Buddhist teaching acquired in the modern world? Does Buddhism fit modern western people? What is Buddhist meditation? And how can it be combined with everyday life?
More information and answers to these questions will be provided by a student of Lama Ole Nydahl, travelling teacher Alina Fedchenko.
The presentation will be suitable for beginners as well as for those who already practice Buddhist methods. The lecture also includes a block of questions and answers and will end with a master class in meditation.
The language of the lecture is Russian. No pre-registration required.
The recommended donation is 100 UAH.