Event-zone
Five halls for your events
Fabrika.space provides 5 halls for various events.
The halls are located on the zero, second and third floor of a building built in 1929. High ceilings, elements of an industrial interior, an abundance of light and excellent acoustics create an ideal base for events for 30-450 people.
Each hall is equipped with soft chairs, modern multimedia equipment and forced-air and exhaust ventilation, Wi-Fi works everywhere.
Panasonic projectors are installed in the halls, which allow you to play images and videos with resolutions up to 1024x768px.
We provide full technical support for ongoing events: tuning sound, light and equipment. You only need a laptop and presentation material. We also undertake the organization of coffee breaks, lunches and video recordings.
Services

">
free
high speed
Wi-Fi

">
multimedia projector

">
microphones
and audio system

">
coffee breaks
organization

">
marker board

">
video
recording
Plans and photos
Gray hall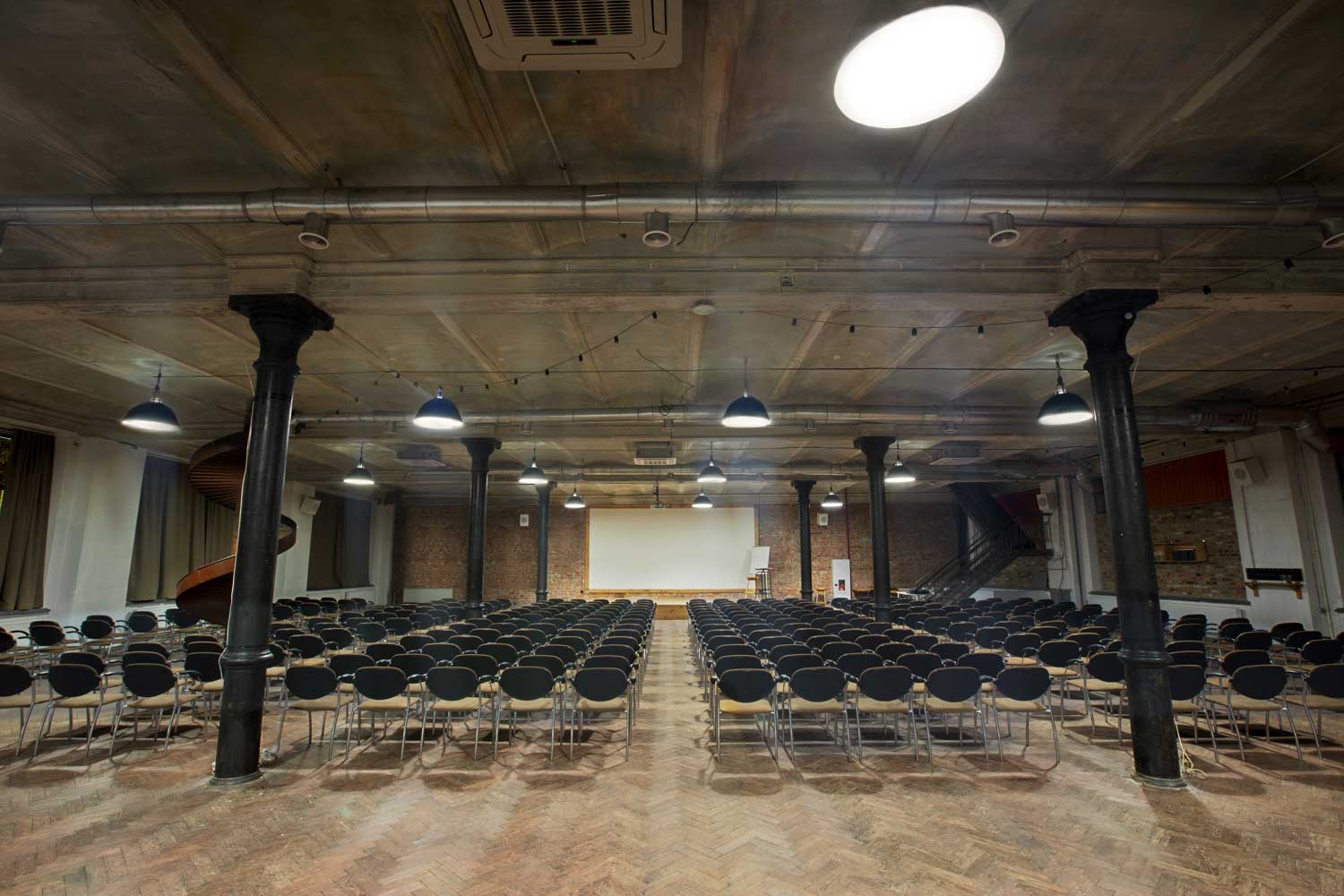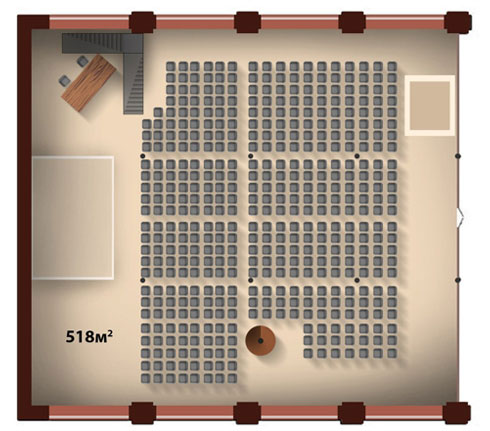 The Gray Hall is a giant event zone due to the area (518m²) and the allowable number of people (up to 450).
Large-scale conferences and forums take place here, and in the lobby there is an exhibition space equipped with a gallery-like system for hanging exhibits (28m) and powerful LED lamps.
The audio system (amplifier and 8 loudspeakers) and the location of the projector allow participants to see and hear speakers from anywhere in the hall.
Dense blinds and high contrast projector will provide protection from the sun during presentations.
1 hour

2200 uah

10-12 hours

22000 uah

12 hours +

2200 uah
Blue hall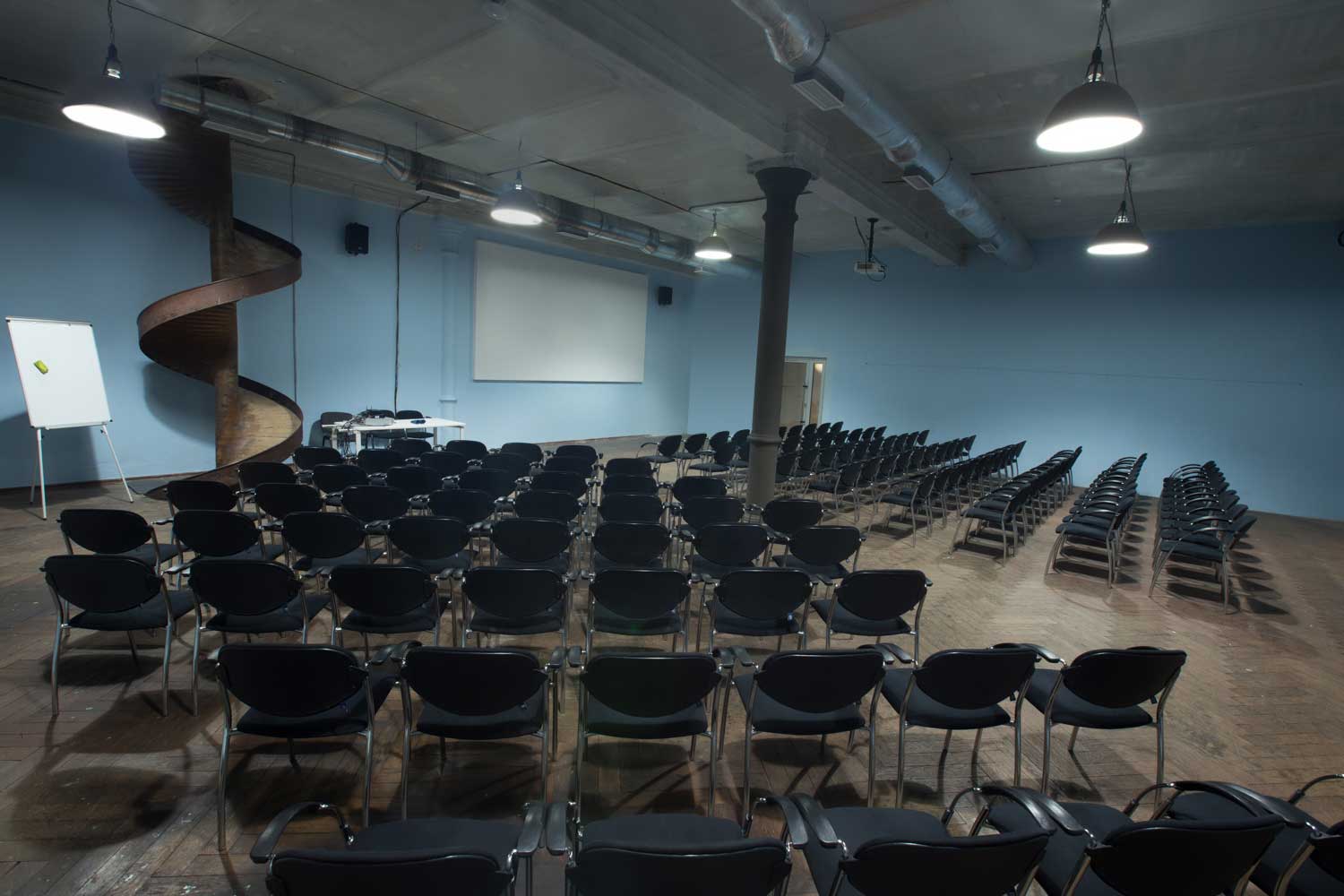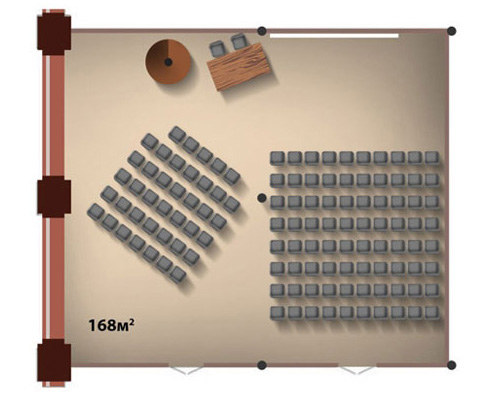 Blue Hall is the perfect way to invite like-minded people to the next meetup or to discuss current issues in their industry.
120 people can be seated easily using soft chairs and frameless chairs.
The projector is close to the screen. There is an amplifier and 4 loudspeakers
1 hour

1000 uah

10-12 hours

10000 uah

12 hours +

1000 uah
Classroom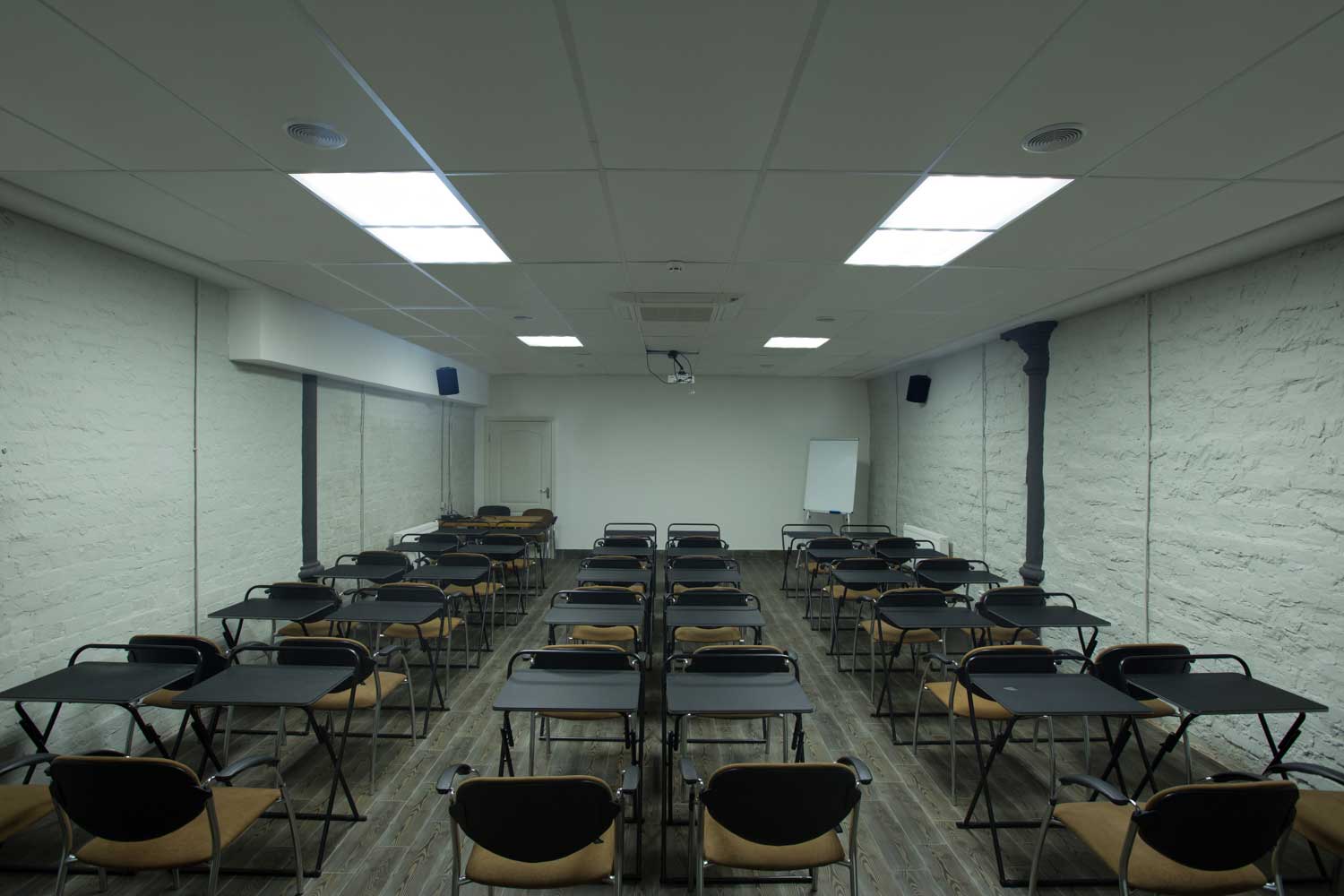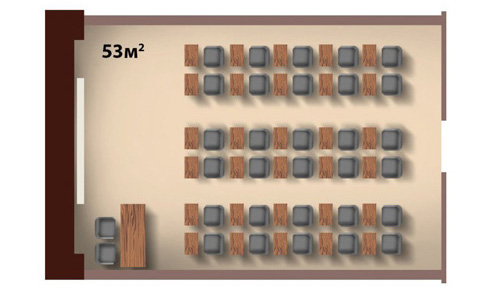 Classroom – study area of ​​53 m².
It is convenient to hold courses, trainings and workshops.
There are folding tables, a projector and two loudspeakers of 30 Watts each.
The maximum audience limit is 30 people.
1 hour

450 uah

10-12 hours

4500 uah

12 hours +

450 uah
Red hall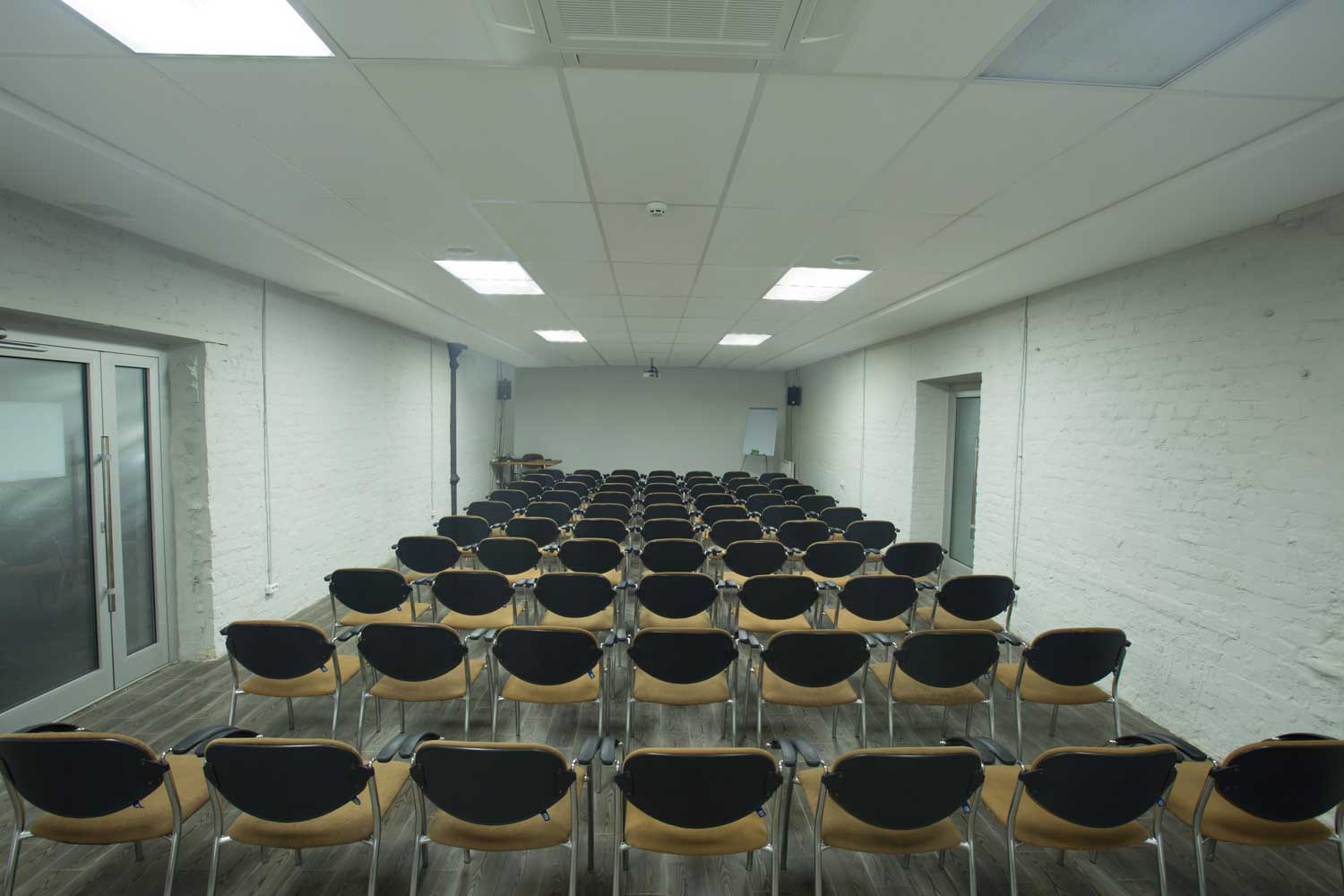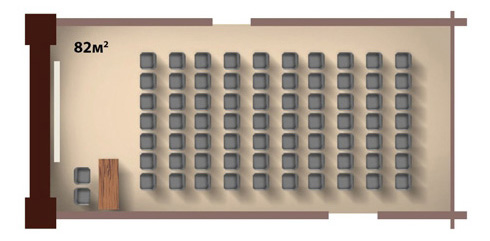 Red Hall adapted for seminars, professional meetings, presentations and film screenings.
82m² of comfort and an audience of 70 people.
Large screen, 4 loudspeakers and a multimedia projector.
1 hour

600 uah

10-12 hours

6000 uah

12 hours +

600 uah
Green hall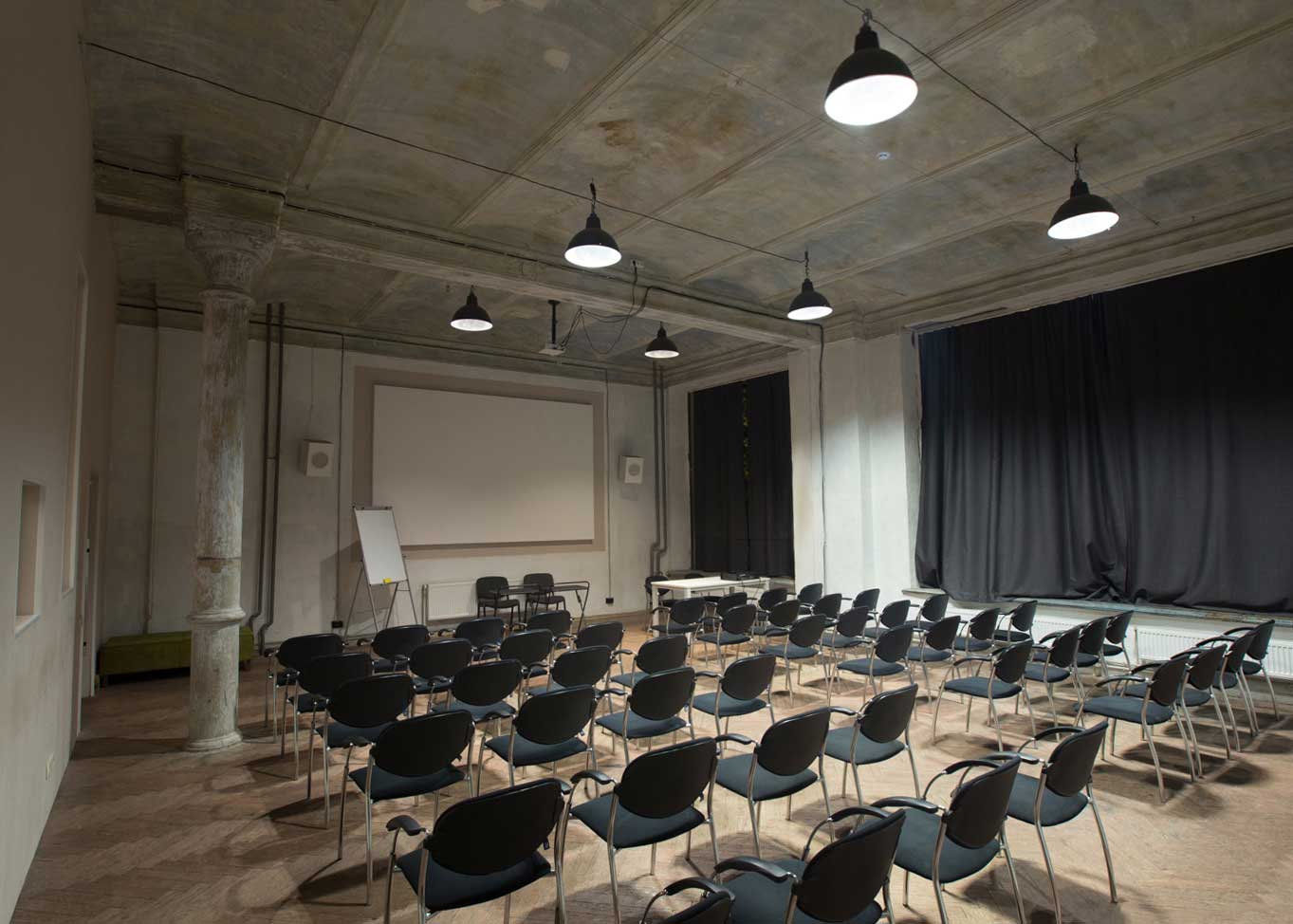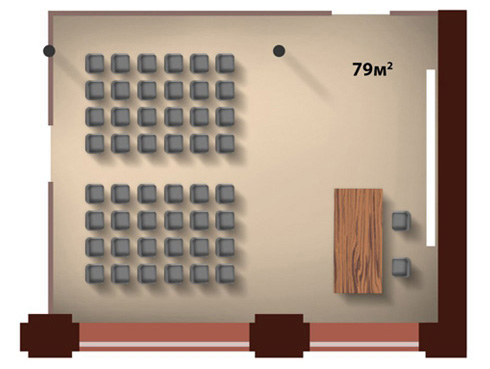 The Green Hall is designed for holding small educational meetings, master classes and press conferences (up to 50 people).
Free access microphones and amplifier with 2 loudspeakers.
The projector is of the same power as in the blue and gray halls, albeit smaller.
1 hour

550 uah

10-12 hours

5500 uah

12 hours +

550 uah
Our partners