Dutch Animation Festival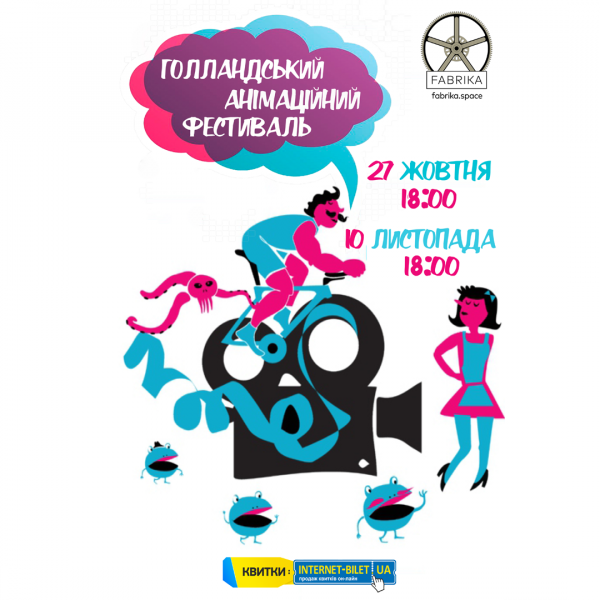 October 27 at the Fabrika.space Dutch Animation Festival
IN THE HALL A FREE LANDING!!!
Session: 18:00
Ticket price: 80 UAH
Age limit: 16+
Duration: 75 min
Language: original with ukrainian subtitles
A selection of the best short films from the animation studio Job, Joris & Marieke – the Dutch animation studio founded in 2007, which shoots both short films and music videos.
Jobs, Joris & Marieke have been featured at various film festivals around the world and have received many awards.
In 2015, "A Single Life" short film was nominated for an Academy Award in the category of Best Animated Short Film. The short film went to more than 200 festivals and received 40 awards.
Actually, "One Life" you can see along with other equally interesting studio works, including a story about why art becomes art, and a comedy about spouses who change genders.