ERUDITUS EXHIBITION – EDUCATION ABROAD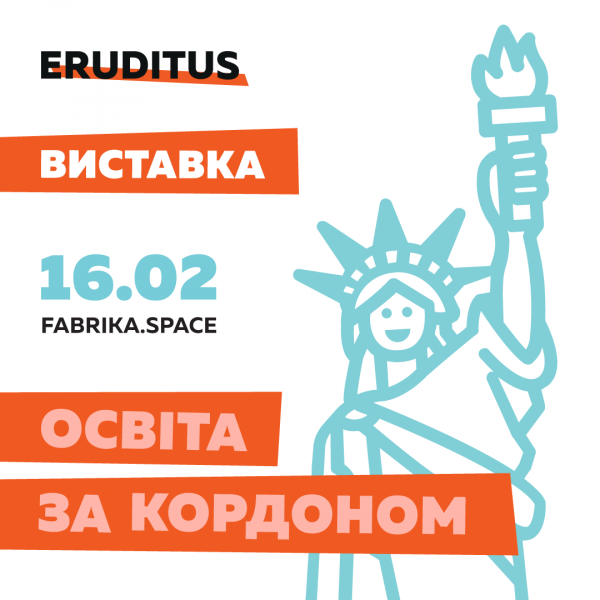 Eruditus Exhibition – Education Abroad 🎓 ⠀
On 16th of February 16 a large-scale exhibition dedicated to educational opportunities abroad will take place in Kharkov.
What is expected?
🏫 Presentations from representatives of educational institutions from around the world.
📝 Free testing in English.
👨🏫 Seminar on choosing a profession and revealing talents.
📊 Development of an individual education strategy.
The exhibition will feature educational institutions in Canada, USA, UK, Czech Republic, Switzerland, Spain, as well as international language schools and universities.
You will be able to attend presentations on interests and receive individual advice on studying abroad.
Who will be useful?
  Teenagers
How to find your way and enjoy the profession?
👨🎓 Students
In which country to continue training and how to become popular?
👪 Parents
How to motivate a child to learn and help her find herself?
Interesting? Come to Eruditus Education Abroad and learn all about studying in Europe, the USA and Canada.
Free admission
Registration by link