FRENCH FILM FESTIVAL — PART 2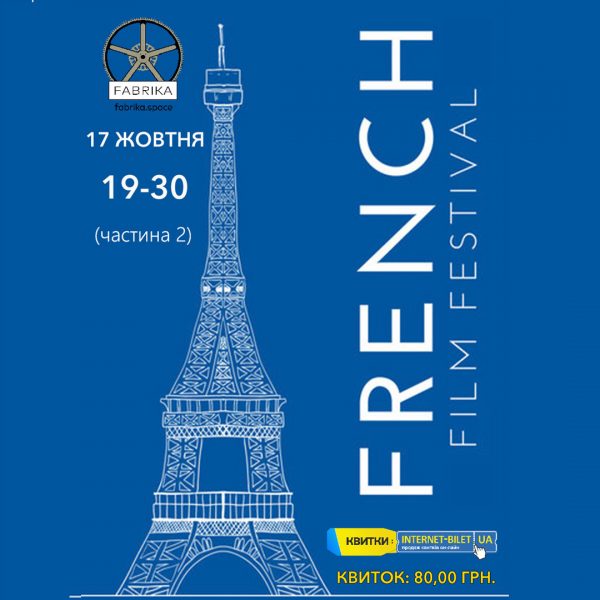 October 17 at Fabrika.space Festival of the French Short Meter – Part 2
In the hall free landing!
Session: 19-30
Ticket price: 80 UAH
Duration: 89 min
Age limit: 16+
All films are shown in the original language – french with ukrainian subtitles.
The best selection of french short films, most of which were presented to the public at international film festivals in Cannes, Clermont-Ferrand, New York and Toronto.
Fantastic dramas, comedies, animated films – everyone will find something to their liking.
Program
Artem Silend / Artem Silendi
My blue-white-red hair / Bleu Blanc De Mes Cheveux
Medical Card / Carnet De Sante
Curtain of Silence / Un Grand Silence
Cue / Replique