FRENCH FILM FESTIVAL – PART 3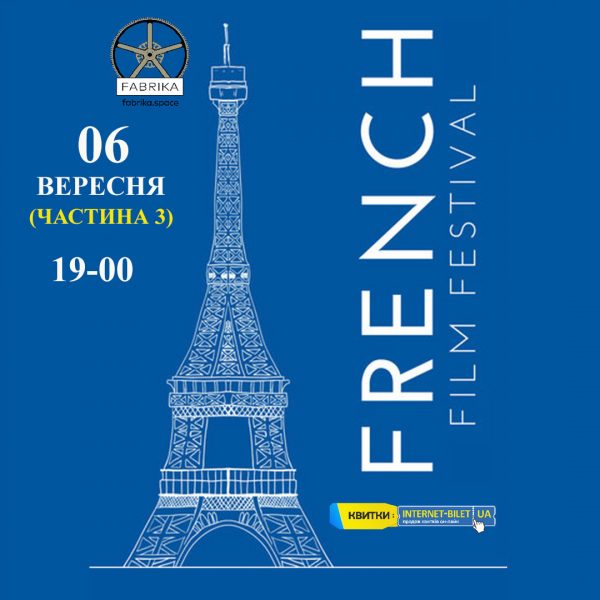 September 6 at Fabrika.space Festival of the French Short Meter – Part 3
In the hall free landing!
Session: 19-00
Ticket price: 60 UAH
Duration: 81 min
Age limit: 16+
All films are shown in the original language – french with ukrainian subtitles.
The best selection of french short films, most of which were presented to the public at the international film festival in Cannes, Clermont-Ferrand, New York and Toronto.
Fantastic dramas, comedies, animated films – everyone will find something to their liking.
Program
Costa Dorada
Seventh Day / Septieme Jour
Under the mother's skirt / Trompes de Ma Mere
5 years after the war / 5 Ans Apres La Guerre
Home / Chez Soi (13)
In exchange for the dead man / Troc Mort