IMPRESSIONISTS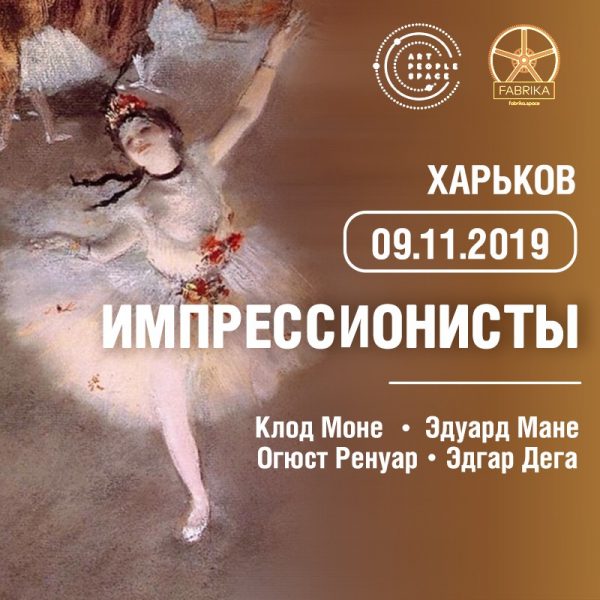 We invite you to the wonderful world of impressionist painting.
Light, bright, dynamic, sometimes very provocative and juicy works by artists of this direction amaze us and create a feeling of joy in life. The canvases pulsate with light and make you admire how much sun and air they have!
Painting, which seemed ugly to contemporaries and caused scandals, quickly became in demand, raised artists to the peak of fame and made them widely known in a very short time. Impressionist paintings today steadily beat world auction records at a cost and are the most desirable purchases of collectors.
But in this beauty lies many secrets, discoveries, rivalries with other forms of art, science, and, of course, among themselves. Art developed so rapidly that the innovative discoveries of artists became a salon during their lifetime, and their followers accused them of academicism.
As a phenomenon, they existed very little, but their achievements are colossal: they changed the course of the development of art. Many directions of the twentieth century originate in the work of the impressionists. Let's understand the mysteries of their work together!
At the lecture, we will discuss how Japan influenced their views, the development of photography and neon light. We will talk about why landscape and etude in the open air became the basis of the method. Take a look at the hectic life of artists and their fate in the context of time. Let's start with the great Edward Manet and his scandalous creative biography. Let's discuss Auguste Renoir and his nude models, Edgard Degas and his ballerinas, Claude Monet and his magical lilies, Camille Pissarro and his nightly cityscapes. And also, of course, we will touch upon the sculpture.
HEROES OF THE LECTURE: Claude Monet, Edouard Manet, Auguste Renoir, Edgar Degas, Alfred Sisley.
SPEAKER: Katerina Polishko
Art critic, was educated at the Academy. Stieglitz in St. Petersburg, graduated from NPU im. Drahomanova, Faculty of Philosophy. She graduated from Modern Art courses at MoM in New York. He has experience in the field of international art business. During the supervision, more than fifty exhibitions were organized, in Kiev, and beyond.
TICKETS:
– 350 UAH
– from 2 people and more – 250 UAH
– for students – 200 UAH
– on the day of the event – 400 UAH
NECESSARILY! Pre-registration and payment    
DETAILS BY NUMBER: 067 130 46 63