Integrity and Sexual Maturity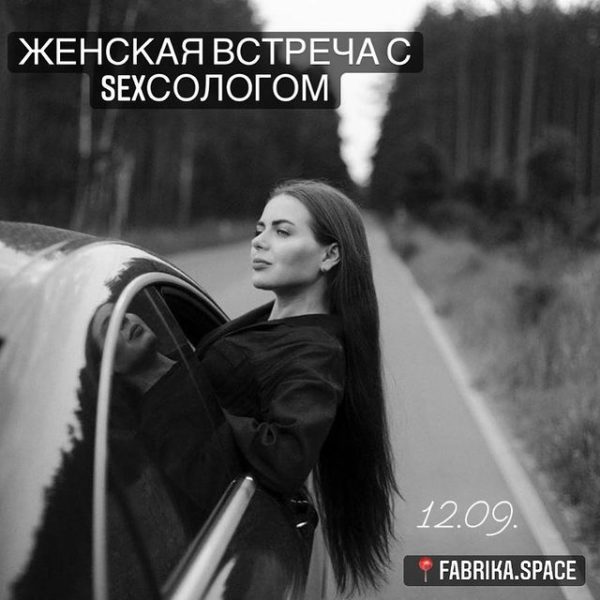 Girls, I want to invite you to a cool meeting with a sexologist!
Topic: "Integrity and Sexual Maturity"
We will talk about the main step in the female path. Integrity of light and dark in us, male and female, child and mature. When we are whole, we can play with Life, invite a partner to this Game and enjoy!
You will receive a maximum of useful information that you can immediately implement in life. There will be not only theory, but also practice !!!
Speaker: https://instagram.com/alena__tiunova
When: September 12, 18:00
Place: Factory
Price: 450 UAH
At the meeting, we will play a gift from an intimate space
Come, it will be interesting! 😉