JAVA OPEN DOOR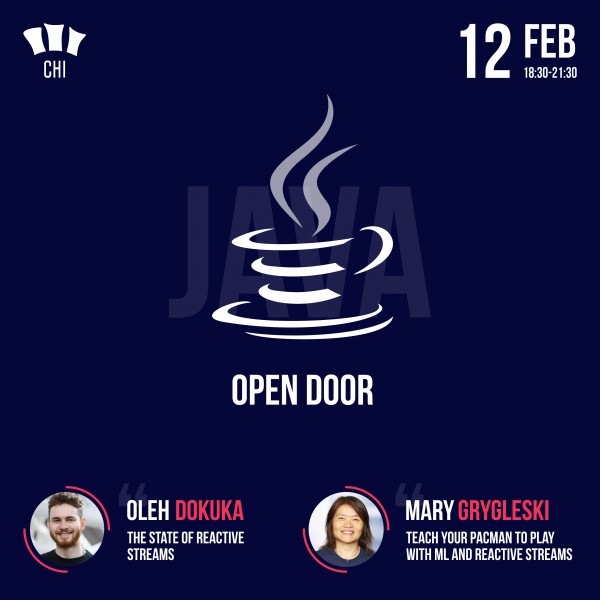 Never before has the CHI Team been waiting for the end of the holidays. After all, we have great news!  
12th of February at 18:30 we invite you to Java Open Door  
Speakers:
Oleh Dokuka, Senior Software Enginee at Netifi
Mary Grygleski, Java Developer Advocate at IBM.
During the mitap, they will reveal the following topics:
– Teach your Pacman to play with ML and Reactive Streams
– The State of Reactive Streams  
Pay attention! Meeting language – English
Level: Intro to Technology
Participation is free, registration is required and is possible until 10.02 here
We are waiting for you at the address: Kharkov, st. Blagoveshchenskaya, 1, Blue Hall.  
Additional information: skype – anastasia.dolgareva