Kharkiv Invest Meetup. Investment and passive income generation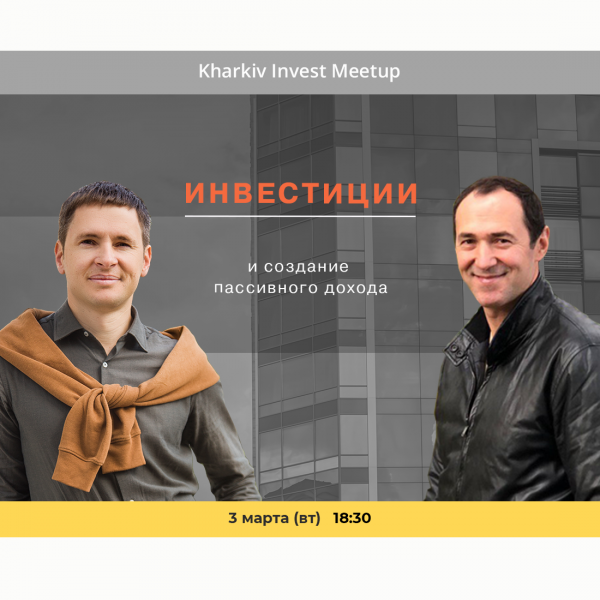 Are you an experienced investor or just starting your way to create capital and passive income?
Today, many entrepreneurs, IT employees and top managers are looking for investment opportunities for their funds.
An investor with experience in the constant search for the best reinvestment and diversification tools.
At the Kharkiv Invest Meetup meetup, we will discuss investment methods that are available to every Kharkiv citizen with input amounts of $ 10,000 and an expected return of 5-25% / year.
Therefore, on March 3rd, in Kharkov, at 18:30, Kharkiv Invest Meetup will be held with the following program:
– 11 ways of investing from $ 10 thousand with a yield of 5-30% / year, available for the Kharkiv.
– A panel on investment methods with invited experienced investors
– Investment of the stepSHAREs equity investment project in commercial real estate.
– Investing in commercial real estate with amounts from $ 100k with stepINVEST.
Who is this mitap for?
– For beginner investors. Who has already accumulated a small capital, but who does not like the profitability of deposits
– Experienced investors. Who wants to diversify their investment portfolio
– To profile experts. Who works in the field of finance and investment and wants to broaden their horizons.
See you at the event!
http://bit.ly/2TcNPSe
P.S. If the topic of investment is important and interesting to you, then be sure to become a member of our meeting.
Event link: http://bit.ly/2HT7y3Y