Know yourself! – Lecture «Self-esteem. Meet again!»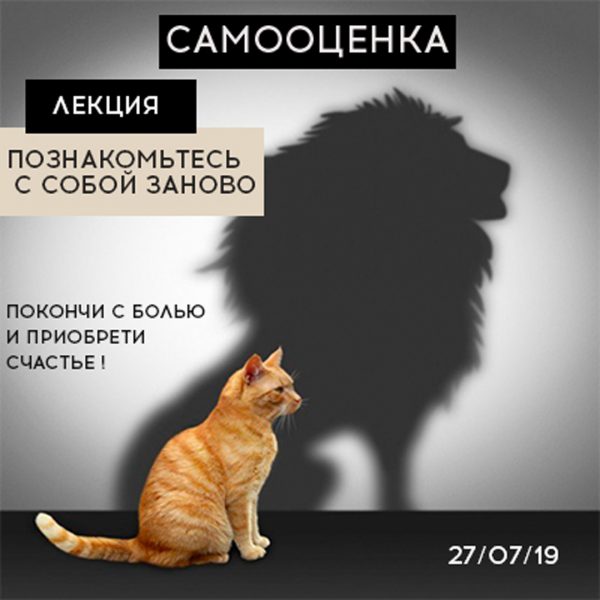 Many of us know how to live happily, but are unhappy.
Many of us know what healthy relationships are, but for some reason they don't.
Many of us know what it is to love and appreciate ourselves, but at the same time they sink in the rivers of humiliation and distress, looking at themselves in the mirror.
Many of us say that they understand themselves very well and know themselves, but, being alone with themselves, they run away from their thoughts and actions in every possible way.
Everybody knows everything, everyone has heard everything and it is beautiful! But why then so much pain? Why so little joy? You can learn more about this at the lecture "Self-assessment. Meet again!"
EVENT PLAN
1. Self-esteem and self-worth – what is it and what role does it play in our life.
2. Signs of low self-esteem. Recognition technology.
3. Trauma circumstances. How to stop stepping on the same rake?
4. Search for internal resources, effective techniques for increasing self-worth.
When: 27.07.19
Time: 11.00 – 13.00
Registration by link
Telephone for information: 066 822 55 67 (Daria)