LEONARDO DA VINCI. UNKNOWN WORLDS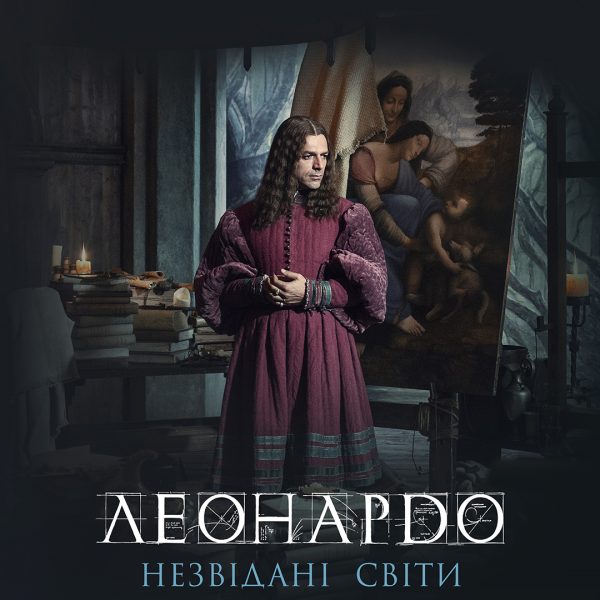 JULY 3 IN FABRIKA.SPACE
LEONARDO DA VINCI. UNKNOWN WORLDS
IO, LEONARDO
For all questions: 0502140679
In order to prevent and prevent complications of the epidemic situation due to the spread of coronovirus diseases (COVID-19), all recommendations will be accepted during the event according to the decree of the Chief State Sanitary Doctor of Ukraine No. 35 dated 06.06.2020r.
– Before the start of the show, temperature screening will be done to the audience.
– All visitors must wear respirators or face masks covering their mouth and nose throughout the event.
– accommodation of visitors with a distance of one and a half meters from each other.
Session: 19-00
Ticket price: 100 UAH.
Country: Italy
Genre: Biographical, Documentary
Language: voiced in Ukrainian
Duration: 90 minutes
Category: 12+
Director: Jesus Garces Lambert
Screenwriter: Marcello Olivieri, Sarah Mosetti, etc.
Cast: Luca Argentero, Angela Fontana, Francesco Pannofino, Massimo De Lorenzo.
Trailer: https://www.youtube.com/watch?v=RAx_pNa9y7o
The most anticipated art film of the year.
A new visual masterpiece from the creators of Michelangelo. Infinity "and" Vatican Museums in 3D ". "Leonardo da Vinci. Unknown Worlds "is an impressive art-documentary project filmed in ultra high resolution 4K.
This is a unique journey into the consciousness of Leonardo da Vinci, the legend of world culture, one of the most amazing geniuses, the creator of the "main picture in the world" – "Mona Lisa". With the help of the most modern technologies in the film, the great works and inventions of the master are recreated.
Buy a ticket: https://kharkov.internet-bilet.ua/events/39540/art-film-leonardo-da-vinchi-neizvedannie-miri
For all questions: 0502140679