MODERN ART. Why art costs millions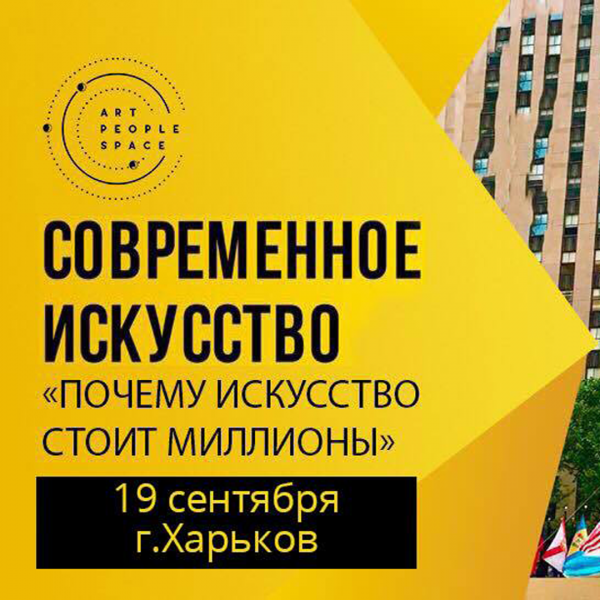 We invite you to the lecture "Modern Art. Why art costs millions"
– Modern art – what is it and what is its value? Why did modern art come about?
– Is there always a deep meaning? Or, for what kind of money? What artists invest in their works. What attracts the viewer and whether you can really draw better.
– So should I be able to draw? Is a classical drawing school compulsory for a modern maestro?
At the lecture, we will get acquainted with the most famous contemporary artists, we will talk about what excites modern artists, what ideas they embody.
We will reveal to you the artistic meanings of modern art, demonstrate the true meaning of many important phenomena and trends, therefore, we have chosen the most significant and most developed forms of contemporary art.
You will find a bright and dynamic lecture on contemporary art.
SPEAKER: Elena Kashshay
Art critic, art dealer, expert in the field of modern art. The author of successful gallery and exhibition art projects. Organizer of exhibitions of Ukrainian artists in Europe and America. The author of educational programs in art management for artists, curators and gallery owners.
Pre-registration and payment is required!
You can purchase tickets here
Details: 067-130-46-63