New year party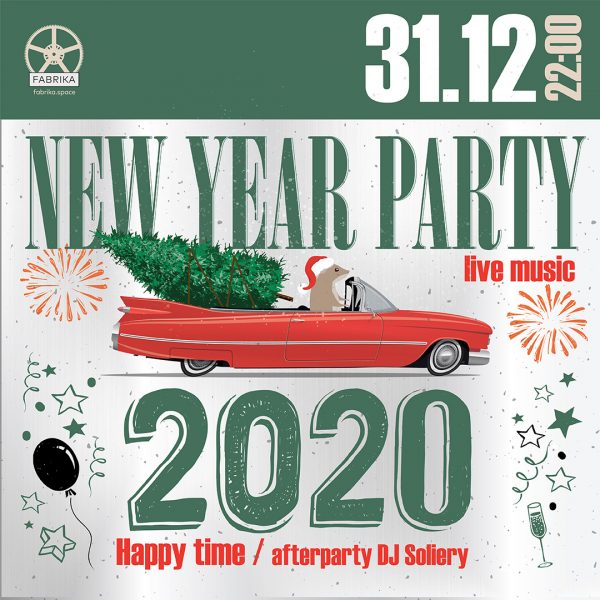 New Year – how much we put into this phrase!
After all, it is no secret to anyone that this is a cozy holiday, which must be celebrated in a friendly and comfortable atmosphere! ✨
And if you meet him in the most sincere place, then the year will certainly be filled with positive emotions!
Our Fabrika.bar is exactly that ideal option for the New Year's fairy tale!
We will spice up this night with a pinch of comfort, add a lot of surprises and gastronomic discoveries 🥂
On the most important evening of the year, we will treat you to sparkling drinks and dishes from the special New Year's menu.
The most desirable guests of this night – the group Happy time and DJ Soliery – will add magic to the atmosphere of the holiday.
We will spend 2019 with honors and meet the new year 2020, the symbol of which will be a white metal rat – the personification of determination, perseverance and determination!
Fireworks of emotions and the most unforgettable atmosphere are waiting for you in the walls of Fabrika.bar!