Open Serverless Community Meet-up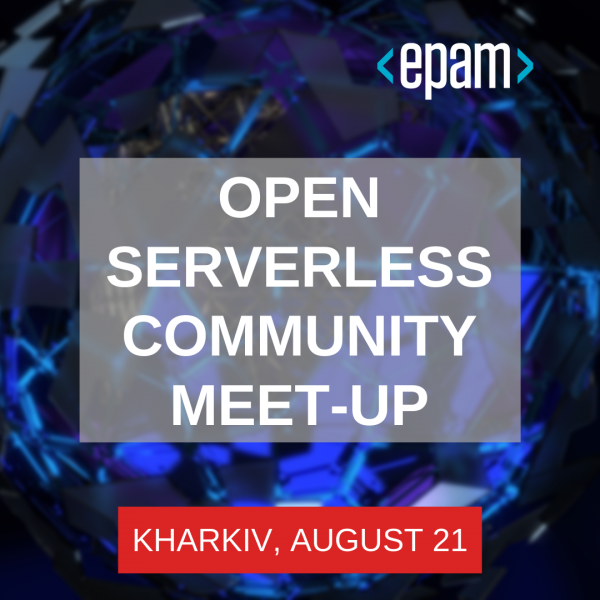 We invite you to visit the Serverless Community Meet-up on August 21
👨‍💻 Speakers:
• Oleksandr Onsha, Software Engineer @EPAM
• Dmytro Skorniakov, Software Engineer @EPAM
👨‍💻 Who will be interested in:
Reports will be of interest to developers, DevOps engineers and architects who already have an idea of ​​Serverless technologies and are eager to learn about the experience of using them.
🕖 Schedule:
18.30 – 19.00  Registration
19.00 – 19.45  "How easily jump into serverless? Migration from monolith to AWS Lambda "- D. Skornyakov
19.45 – 20.00  Coffee break
20.00 – 20.45  "Serverless project deployment evolution. Developing own deployment tool "- A. Onsha
Dmitry's report:
Serverless is no longer an unknown and mysterious technology. Now we have a lot of stories about modernity and the flexibility of this type of application. Unfortunately, most of these stories ended up in the POC phase using only a few functions/lambds, so the shortcomings of this approach were not considered. We will talk about the difficult moments at the beginning of using the Serverless approach – migration from a monolithic application to serverless architecture. We will look at our experience in using the best practices of Serverless development, the painful pitfalls in our path, the tools and methodology that helped us solve problematic issues. In addition, we will share life hacking, how not to get stuck in the constant updating of the product and continue to develop it.
Alexander's report:
Serverless is like a sweet candy for programmers. There are many advantages of this newfangled technology: utilization of on-demand back-end computing power, Amazon-controlled auto-scaling, pay-per-execution billing model. Developers and DevOps engineers no longer have to worry about server configuration, upgrading operating systems and the necessary software for a system that runs on servers. Just write your business logic, deploy it in AWS Lambda, and that's it. Everything is working. However, we all know that there is no magic in the world. This story is about the development of a Serverless product by a small team that was faced with teamings during its deployment and how to find the perfect balance between the developer and the devops in yourself.
Participation is free, but pre-registration is required☝
To participate in the event, you need to register by the link