OSCAR SHORTS – 2019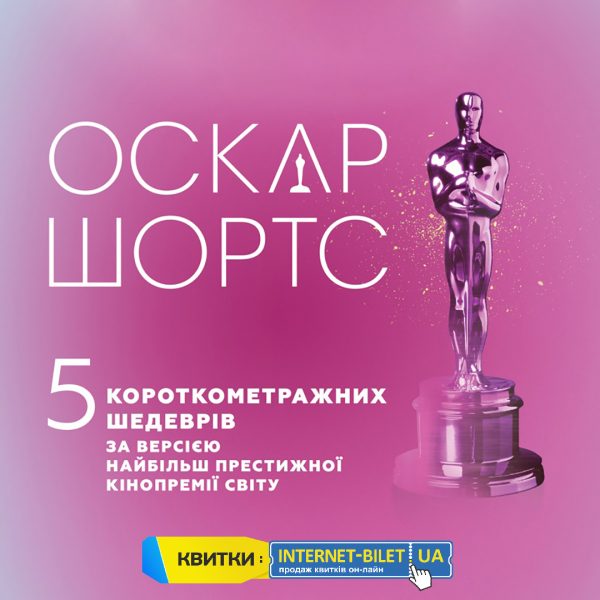 July 27th at Fabrika.space  OSCAR SHORTS – 2019
In the hall free landing!
Session: 19-00
Ticket price: 80 UAH
Countries: Canada, USA, Ireland, UK, Spain.
Age category: 16+
Duration: 98 min.
Language: Ukrainian
5 best short films according to the prestigious film award of the world! Each film that was included in the Oscar Shorts collection has come a long way of international selection from a local jury in every country of the world to the approval of 5200 film academics, which confirms the artistic value of nominee films. "Oscar Shorts-2019" is a unique chance to see them all together on the big screen and find out for what and to whom this year the treasured statuette went.
Watch the trailer
PROGRAM
FAUVE
Country: Canada, 2018
Duration: 16 min.
Director: Jeremy Comte
Cast: Felix Grenier, Alexander Perrot
Two boys play in an abandoned mine. They have fun until it turns out that the stakes are very high, and everything around is no longer a game.
SKIN
Country: United States, 2018
Duration: 21 min.
Director: Guy Natty
Starring: Jonathan Tucker, Jackson Robert Scott
A small supermarket, a black buyer smiles at a 10 year old white boy. Because of this smile, the two gangs begin a ruthless war.
DETAINMENT
Country: Ireland, United Kingdom, 2018
Duration: 30 min.
Director: Vincent Lamb
Cast: Eli Solan, Leon Hughes
Two ten-year-old boys detained by the police on suspicion of kidnapping and murdering a child.
MADRE
Country: Spain, 2017
Duration: 19 min.
Director: Rodrigo Soryoen
Cast: Martha Nietho, Blanca Apilanes
The son of the main character rests in France with his father. Being in Spain with her mother, the woman picks up the phone: the nightmare of each parent becomes a reality.
MARGUERITE
Country: Canada, 2017
Duration: 16 min.
Director: Mariann Farley
Cast: Beatrice Picard, Sandrine Bisson
The summer woman and her nurse become friends. This friendship will help Margarita to come to terms with her past.
Show organizer
For all questions: 050-214-06-79