Productivity: Do More, Work Less!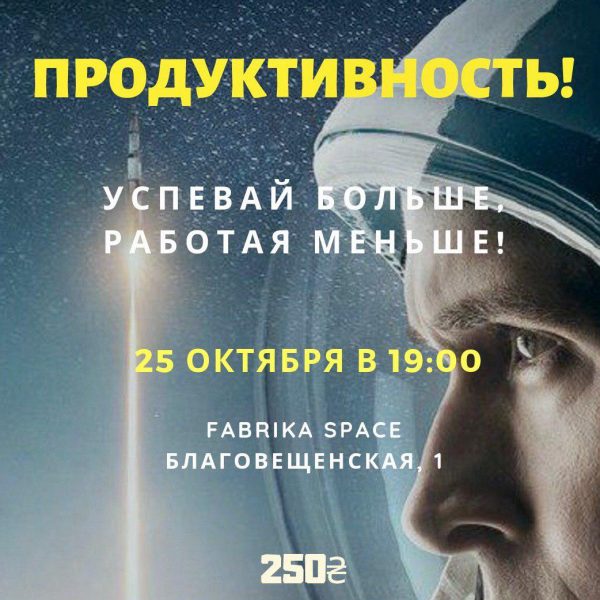 💁 ‍♂️ Want to increase your efficiency and achieve more?
On October 25, we have prepared for you the most practical event on how to develop your efficiency outside the box!
👨 ‍💼Speaker – Revshan Abdurakhmanov
Writer, polyglot and traveler. He has 23 countries, 5 + 2 languages, many interesting stories and dozens of experiments in order to increase personal effectiveness.
What do you learn in 2 hours of the seminar?
🔹 How to do more while working less?
🔹 How to develop productivity outside the box?
🔹 How to stop spraying and focus on the main thing?
🔹 How to turn laziness and other factors into resources to achieve goals?
What do you get?
🔹 Step-by-step instructions how to turn from an ordinary person into a goal-seeker!
🔹 A lot of positive and a lot of insights, practical tips and tricks.
🔹 The very "kick in the ass" that will help you stop putting things off for later!
💰 Cost:
until October 25 – UAH 200 when paying on a Privat Bank card *
on the day of the event – 250 UAH at the entrance
P.S. Register now, thereby booking your participation. Limited number of seats.