Ruslan Egorov quartet. Jazz hits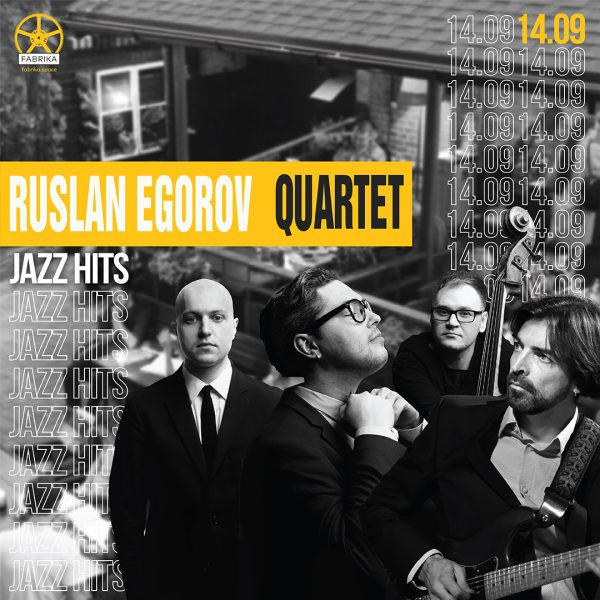 In the midst of velvet autumn, we suggest you plunge into the atmosphere of happiness, peace and the velvet voice of Ruslan Egorov.

The quartet of Ruslan Egorov is the undoubted star of the Ukrainian jazz scene: pianist and vocalist Ruslan Egorov, guitarist Alexander Pavlov, double bass player Nikolai Kistenev, drummer Pavel Galitsky.
The band's repertoire is an ageless classic in the original author's arrangements and its own compositions. The quartet is known for performances at the largest concert venues in the country, participated in festivals and large-scale jazz projects. The quartet of Ruslan Egorov constantly surprises with unexpected collaborations.