Surrealism. Bosch & Dali – fantasies of geniuses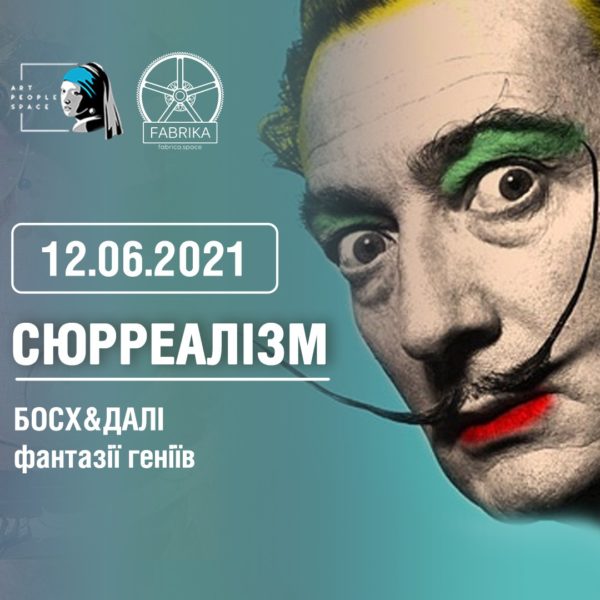 Ingenious artists – Bosch and Dali lived in different historical epochs. More than four centuries have passed between their works, but the masters are united by the freedom of self-expression in the desire to expose the inner, illusory world of man.
Bosch is an artist who is ahead of his time. He received recognition during his lifetime, but was later forgotten. And only in the twentieth century, thanks to the Surrealists, Bosch was talked about again. The Surrealists called him their forerunner,
Salvador Dali was inspired by the work of a medieval master. He was fascinated by Bosch's ability to oppose generally accepted rules and use only the means of his own imagination.
SPEAKER: Marina Filatova
Candidate of Art History, Head of the Department of Foreign Art of the Kharkiv Art Museum.
Date: June 12, 2021
Registration starts at 15:40
Buy a ticket 👉 https://forms.gle/awbfaWeQgnSjV59L8
Detailed information by phone:
+38 (067) 130-46-63