SURREALISM: FRIDA KALO – BIOGRAPHY AND CREATION IN PICTURES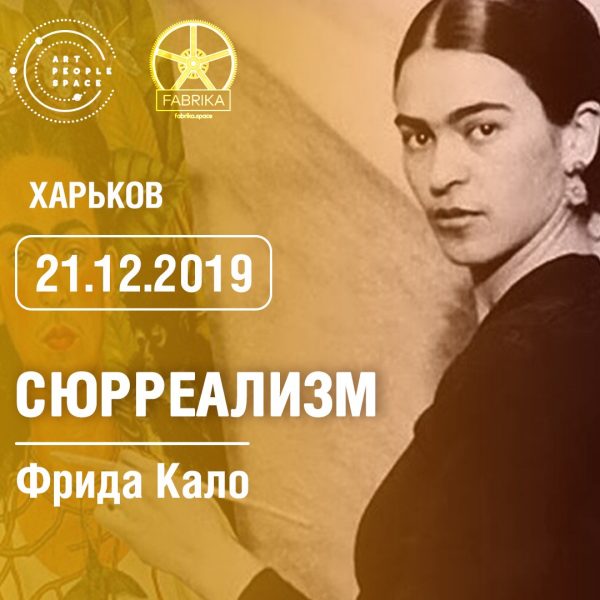 We invite you to the lecture "Surrealism: Frida Kalo – biography and creativity in paintings"
Creativity of expressive and eccentric Frida Kalo.
The fate of a fragile woman has fallen many trials since childhood. Her whole life has become a story of ongoing struggle, love and hatred, friendship and betrayal, creative ups and downs.
"There are two tragedies in my life: the first is a tram, the second is Diego" – Frida Kalo
Physical suffering and mental anguish in alliance with Diego Rivera contributed to the emergence of individual surrealism of Frida Kalo. She transferred all personal experiences to the canvas. Her paintings are an open book of life, where she appeared "naked" to the smallest detail.
SPEAKER: Katerina Polishko
Art critic, was educated at the Academy name of Stieglitz in St. Petersburg, graduated from NPU name of Drahomanov, faculty of Philosophy.
She graduated from Modern Art courses at MoMа in New York. She has experience in the field of international art business. During the supervision, more than fifty exhibitions were organized, in Kiev and beyond.
TICKETS:
Cost – 350 UAH
For 2 or more people – 250 UAH
On the day of the event – 400 UAH
Pre-registration and payment is required!
Detailed information by phone: 067 130 46 63