TITANS OF THE RENAISSANCE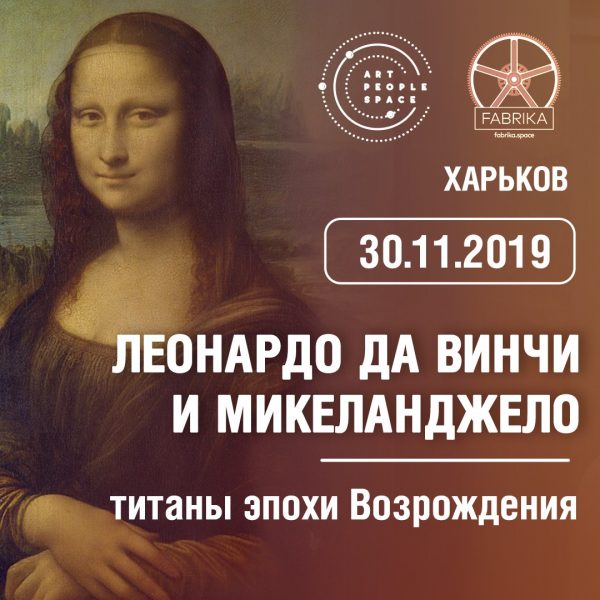 Our meeting will be devoted to the work of two great geniuses in art – Leonardo da Vinci and Michelangelo.
Behind every name are not only amazing discoveries and masterpieces. We will lift the veil of life and creative path of the two most famous masters in the history of art.
Let's look into their secrets, try to understand what moved Leonardo and how he created things amazing for his time. Why did Michelangelo leave an imprint not only on the art of the Renaissance, but also on all further world culture.
We will go with you to the wonderful Renaissance!
SPEAKER: Elena Kashshay
Art expert, art historian. Member of the National Union of Artists of Ukraine. Art expert and consultant. The author of educational courses on the history of art, culture and art management. She teaches art and visual disciplines in a number of universities in Kiev.
COST OF PARTICIPATION
– 350 UAH
– from 2 people and more – 250 UAH
– for students – 200 UAH
– on the day of the event – 400 UAH
Pre-registration and payment is required!
Detailed information by phone 067-130-46-63