Vincent van Gogh, Paul Gauguin. Post-impressionism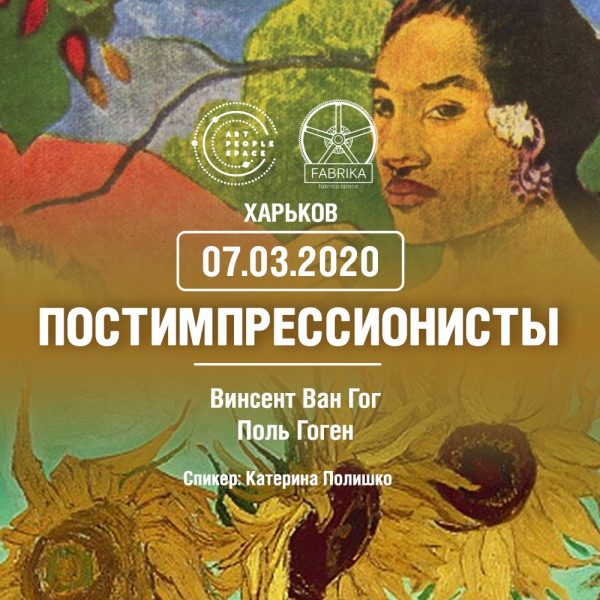 We invite you to the lecture "Vincent Van Gogh, Paul Gauguin: Post-Impressionism"
Vincent Van Gogh and Paul Gauguin – bright individuals, friends and rivals, they moved from different sides to one goal – the knowledge of the true essence of things, hiding under the appearance.
The discoveries made by artists in the direction of post-impressionism influenced the development of subsequent movements in the art of the 20th century. – Fauvism, Cubism, Expressionism.
Van Gogh invested in his everyday objects, landscapes, portraits of people around him his most secret thoughts and feelings, his emotional state.
Paul Gauguin added to his reality surrounding his own dream of paradise, creating a different reality – open and pure.
At the lecture we will examine the work of the two most prominent representatives of post-impressionism.
Ticket price 350 UAH.
Cost for 2 people and more – 250 UAH.
Pre-registration and payment is required!
Registration 👉 https://forms.gle/TqyVnYYsYvitrGL78