WHAT CAN I DO IN IT?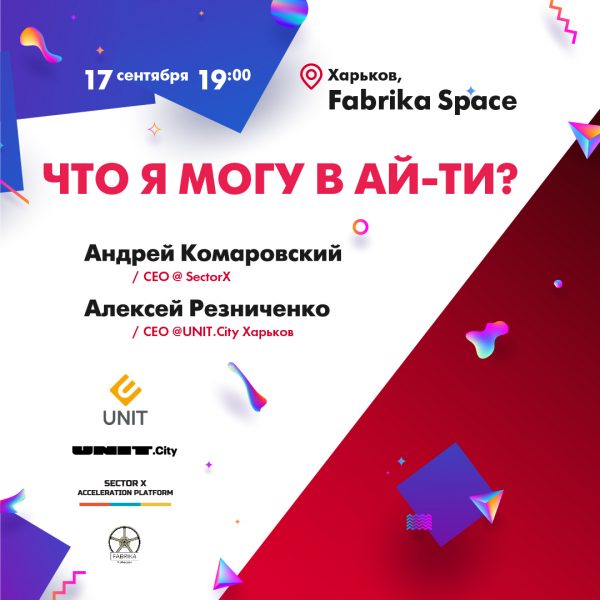 – May I come in?
– My friend, you are already in IT.
On September 17, we'll talk about how and where to get a high-quality and relevant education, if you are only thinking about getting a profession in the IT industry, and how to scale if you already have a startup and need international investment.
Moderator:
Art Oganesyan, IT expert, hereditary agile & PM Jedi.
Speakers:
● Alexey Reznichenko, СЕО UNIT.City Kharkov
He will talk about modern education and the IT ecosystem in Ukraine, which is already confidently approaching the standards of Silicon Valley.
● Andrey Komarovsky, CEO Sector X Acceleration Platform
He will talk about acceleration programs, startups per se, difficulties and growth opportunities.
Free admission
Pre-registration by link